WooHoo got my Dyckia seeds today and got um sowed and into the germination/grow chamber.
These are what i got.
76++ seeds thats not including the few freebies in a seperate seed pack along with the 76++ seeds in the main pack.
By the time we got done counting um all as i sowed them there was a total of 86+ seeds, some were so small you can hardly see them in the pics.
Heres how we start, get all supplies on table disinfectant soak mix rain water, my soil mix, container to sow the seeds in, yes pre used many times over for other seeds.. And spray bottle with pestacide disinfectant mix in it to spray over the seeds befour closing up the container, tools needed spoons, tweezers, toothpics and so forth..
On we go.
.
Heres the seeds..
Named varieties included in this variety pack are; Bordeaux, Marnier Lapostollei x (Fosteriana x Platyphylla), Gray Ops, Beateae x Brittle Star f2, Silverback f3, Espirito x Brittle Star f2, Pink Spines F2, Linearifolia, Goehringii open pollinated, Fosteriana Silver, Milagrensis, Arizona f2 from original clone, encholirioides, Jonesiana, Platyphylla x Carlsbad f2, Mercury f2, Lad Cutak, Arizona f3, Ruby Snow f2, Gargantua f2, Ruby Ryde, Silver Queen Original, Brittle Star f4, Angelita f2 and Michael Andreas f2.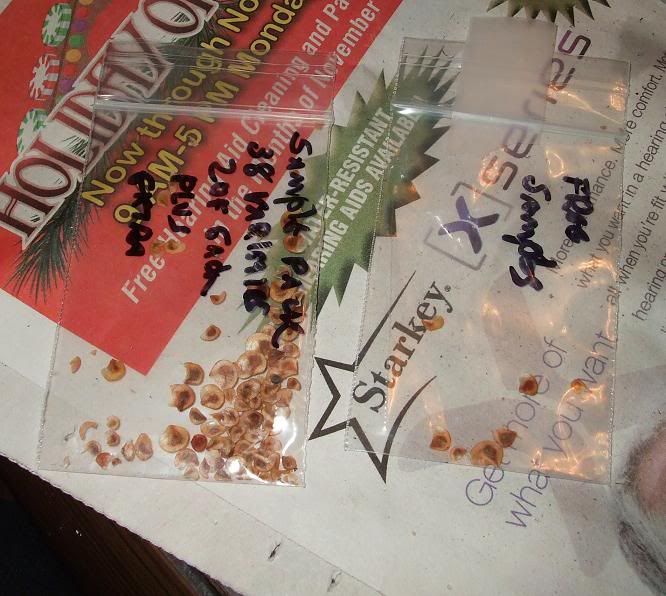 pre disinfectant soak not all seeds are in the soak dish still cleaning them outa the seed packs.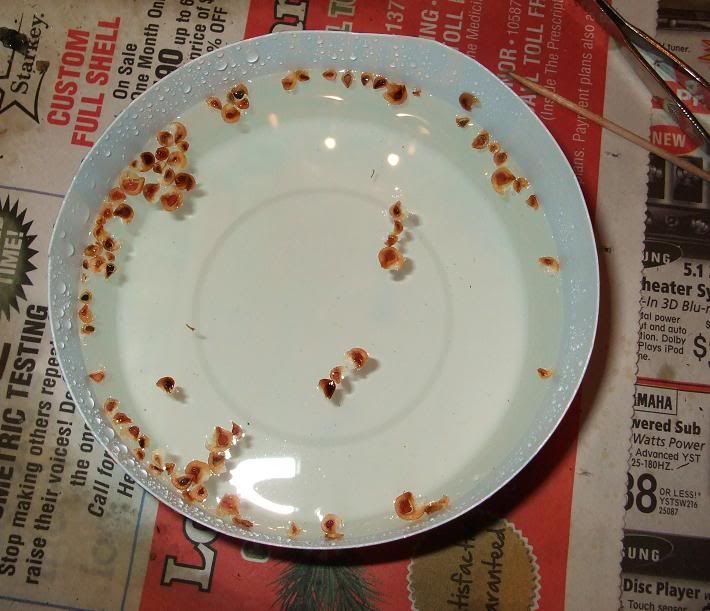 then we take and get our potting container ready soil mix in and then it gets a pre soak in pestacide disinfectant rain water till all soil mix is wet.
Then place seeds onto the top of the soil mix. Its hard to see um all in here theres so many tiny tiny ones.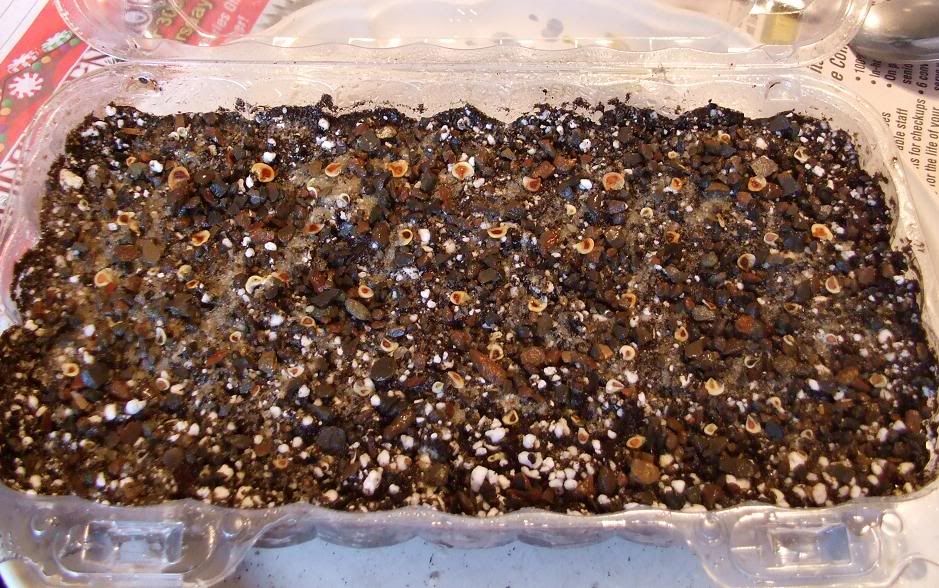 Eeeeeeeeeeeeeeeeeep to much flash..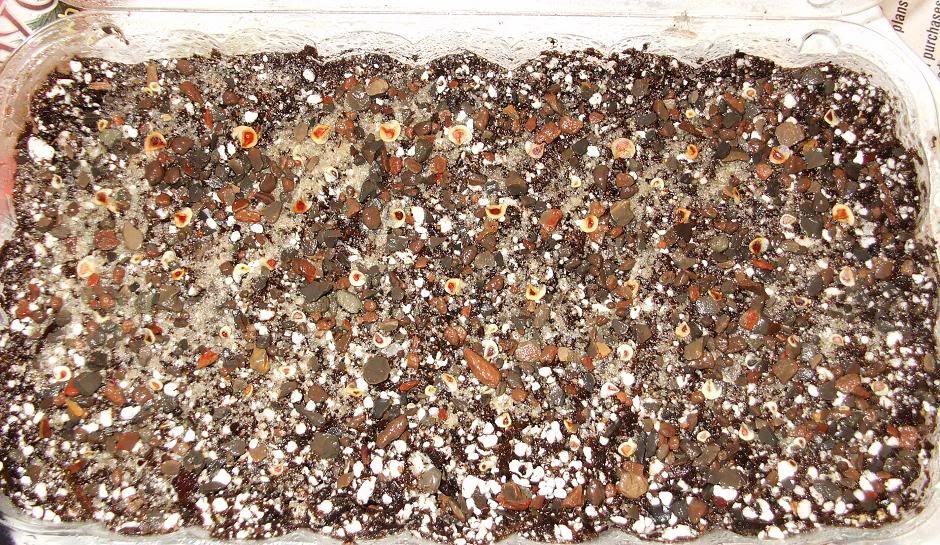 close top and off we go on to the germination/grow chamber..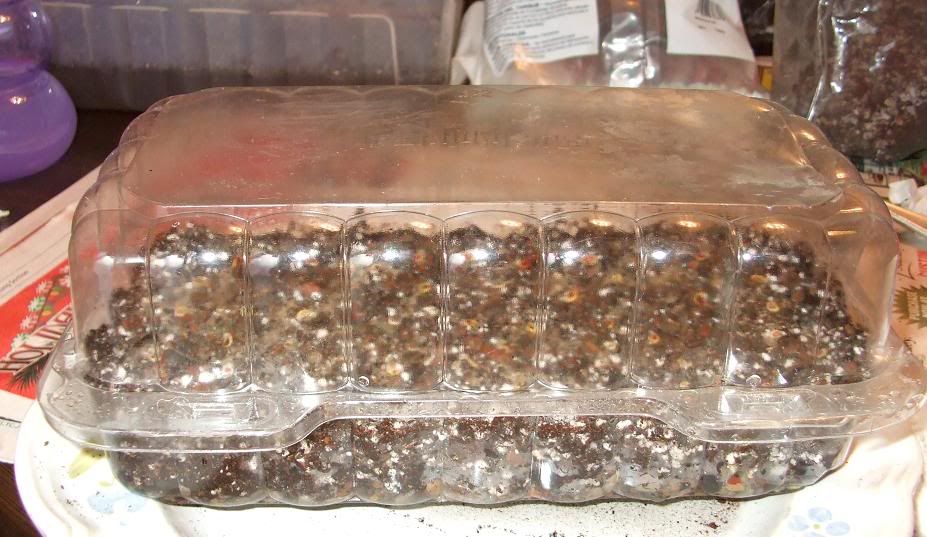 Dyckia seeds now sowed 11/19/11
I have many more Dyckia seeds on the way and will post pics of those as well..
Will report back/update when we start getting germination..

*Barracuda_50*

Silver Rosette





Number of plants

: 81

Posts

: 72


Join date

: 2011-10-03


Location

: Harrietta Michigan



---
Permissions in this forum:
You
cannot
reply to topics in this forum