Last year, I make try with seeds of botanical Sempervivum in January, with more or less successful
This time, I started in October issue.
Seeds are sown in a mixture of 1 / 2 potting soil for sowing + 1 / 2 gravel, the surface 1-2 mm of soil is pure. The seeds are sprinkled on the surface (ie not buried because it does not so much!), Water is sprayed and the pots were enclosed in plastic bags (conventional method of baggy)
Almost all the seedlings were made from crosses made by insects, etc. ... polllinisation uncontrolled.
Temperature 12-15 ° C
Note that most people who practice planting outside in April to avoid freezing. I will try myself this year!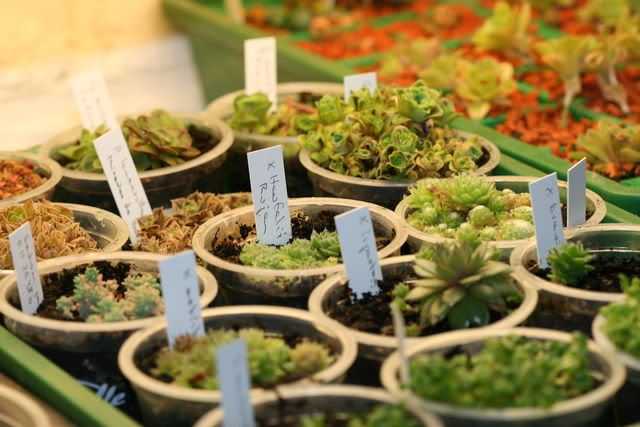 Overview of seedlings, mainly
Sempervivum
to the forefront and
Aeonium
at the background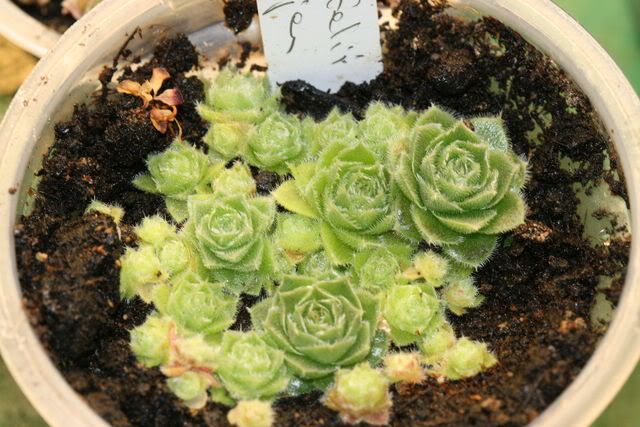 X
S. heuffelii
Rujen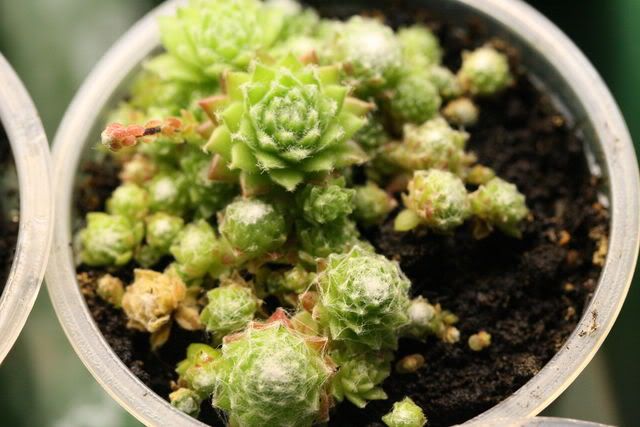 Here controlled crossing between
S. arachnoideum tomentosum x S. montanum
The plants obtained seem still present arachnoideum phenotype, apart from the large plant on top.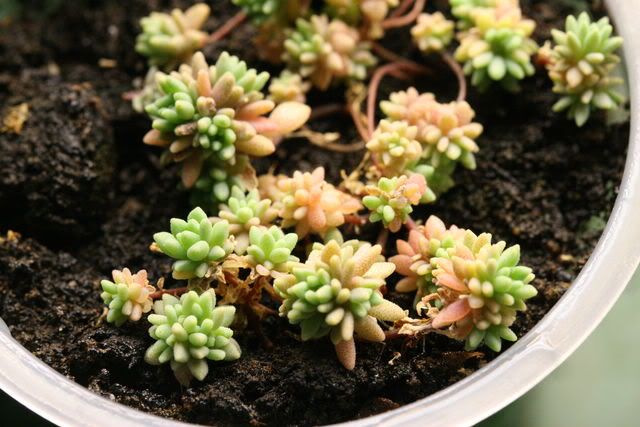 A planting
Sedum
Botanical Turkish unidentified species.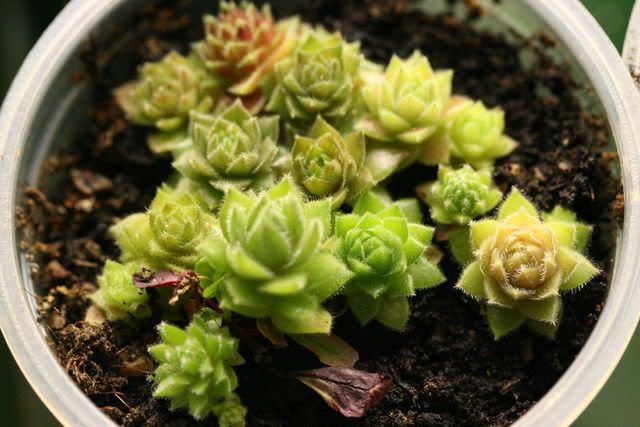 x S. cv. 'Artist'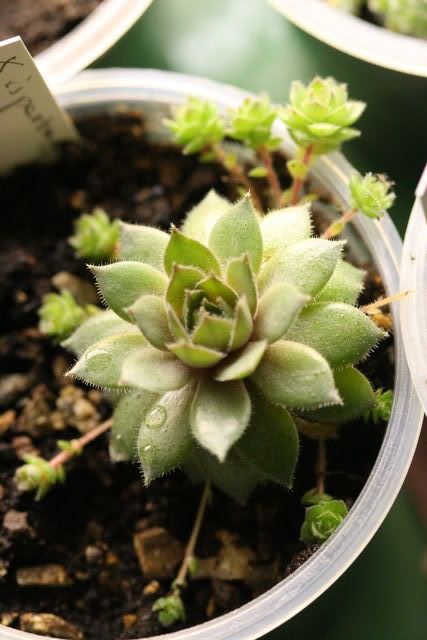 x
S. ispartae S. ispartae
is really very difficult to reproduce vegetatively and unfortunately it flowers easily!
Here, seedlings were given a single plant, already very large after 4 months and rejects 10 new plants!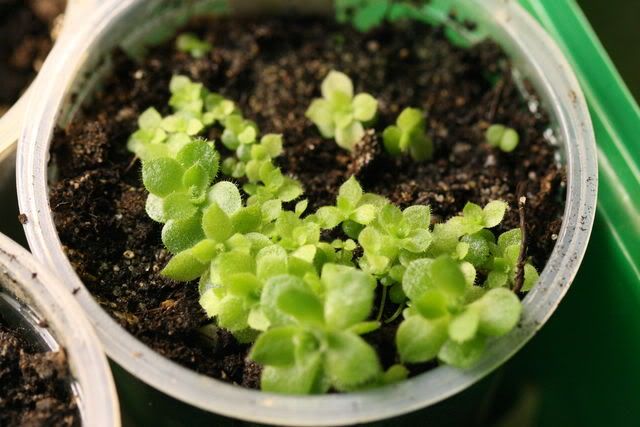 x S. cv. 'Justine's Choice', sowing in January
S. brevipilum
botany, one of only 2 successful planting.

Chromaphyo

Golden Rosette





Number of plants

: 450

Posts

: 322


Join date

: 2008-06-23



Great collection

megines

Bronze Rosette





Posts

: 27


Join date

: 2009-06-09


Location

: Bulgaria



Nice babies!

vr4ds

Red Rosette





Posts

: 10


Join date

: 2010-11-09


Location

: Podgorica, MNE



---
Permissions in this forum:
You
cannot
reply to topics in this forum