Prometheum tymphaeum (Quézel & Contandriopoulos.) 't Hart described in H. 't Hart & U. Eggli (eds.), Evol. & Syst. Crassulac. 170 (1995).
The original name of the species (basionym) was
Sedum tymphaeum Quézel & Contandr. Candollea xx. 62 (1965) (tympheum), designat. typi omissa; et in Taxon, xvi.240 (1967), cum typo.
Species is stenoendemic to only few mountains in
N Greece
.
It grows in cracks of limestone rocks between 2000 and 2200m.
This is perannial plant that can, according to Mr. Urs Eggli hybridize
 with monocarpic species
P. pilosum
and
P. sempervivoides
.
It does not share habitat with this two, so I suppose they hybridize only in culture.  
I grow this plant now maybe for a year, and I can say It's maybe more sensitive to overwatering
than other members of the genus. It will loose roots very easily and start to rot, but fortunatelly healthy
offsets will  root  very soon. Like other Prometheum species, It does not withstand winter wet,
 so It's better to keep it dry in winter. I had some plants both in shade and full sun.
They differ in apperance, but both look healthy. 
Plant that I grow was collected in
Pindos, Smólikas, Astraka plain, Koutsomitros peak, 2070m
.
I got it from a friend, our forum member who also has a blog where you can see some great habitat photos:
 http://hardysucculents.blogspot.com/2011/08/prometheum-tymphaeum-v-prirode.html 
Photo that I made last spring  (this specimen lost it's root but I managed to saved it):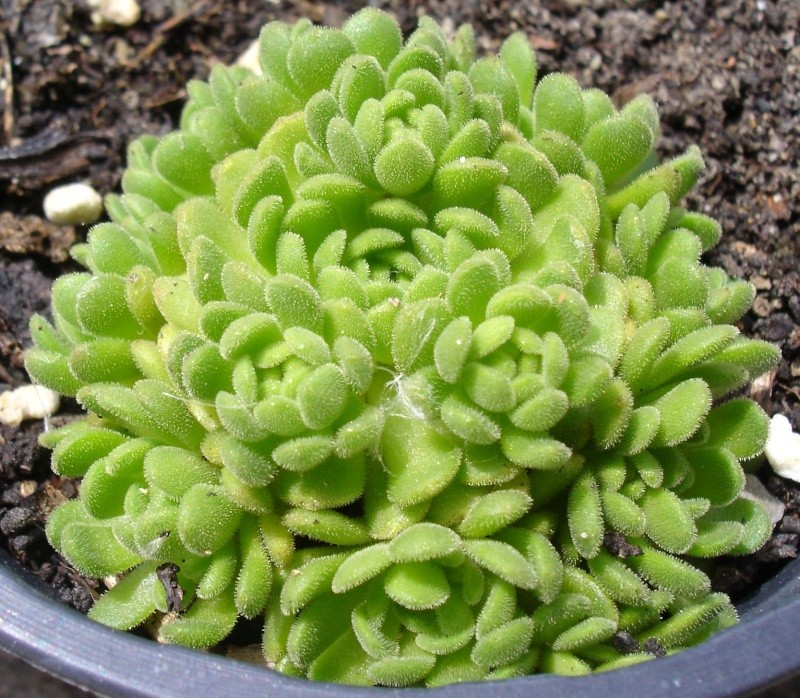 Other photo (of another plant) was made few days ago.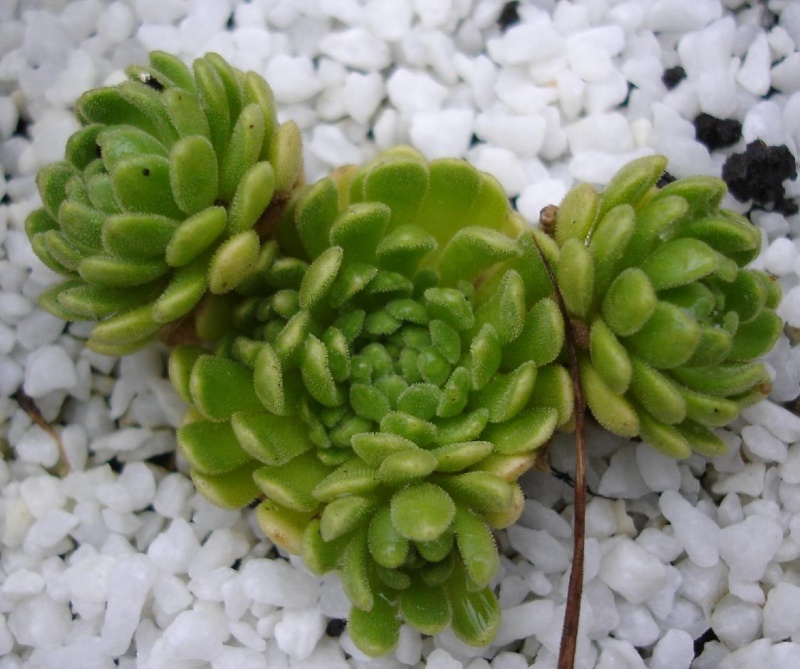 Sources:
1. Urs Eggli: Illustrated Handbook of Succulent Plants: Crassulaceae, Springer 2003.
2.
http://www.ipni.org/ipni/idPlantNameSearch.do;jsessionid=67EF92365BCBE19EA80AE11066B15359?id=986659-1&back_page=%2Fipni%2FeditAdvPlantNameSearch.do%3Bjsessionid%3D67EF92365BCBE19EA80AE11066B15359%3Ffind_infragenus%3D%26find_isAPNIRecord%3Dtrue%26find_geoUnit%3D%26find_includePublicationAuthors%3Dtrue%26find_addedSince%3D%26find_family%3D%26find_genus%3DPrometheum%26find_sortByFamily%3Dtrue%26find_isGCIRecord%3Dtrue%26find_infrafamily%3D%26find_rankToReturn%3Dall%26find_publicationTitle%3D%26find_authorAbbrev%3D%26find_infraspecies%3D%26find_includeBasionymAuthors%3Dtrue%26find_modifiedSince%3D%26find_isIKRecord%3Dtrue%26find_species%3Dtymphaeum%26output_format%3Dnormal

Marko.D

Golden Rosette





Number of plants

: 200

Posts

: 354


Join date

: 2008-10-05


Location

: Jaksic, Croatia



Similar topics
---
Permissions in this forum:
You
cannot
reply to topics in this forum