I'm the 1

Admin




Number of plants

: 2.000

Posts

: 5336


Join date

: 2008-06-14


Location

: Ljubljana, Slovenia, European Union



Sometimes it's spelled Szársomlyó (without 'n') but I'm not into Hungarian grammar so I can't tell more. Croatian name for this hill is Aršanj.
I visited surroundings of this hill few weeks ago. It's only about one hour driving from where I live but I've never been there before.
I unexpectedly visited beautiful place Villány under this hill. Villány region is famous vine region with endless vineyards. There is a strong steppe influence so there are no many trees growing around there. At first sight you would say that's because of the agriculture, but when you see the hill you can tell that tall vegetation is just not native here. There is also a large quarry on one side of the hill but I can't tell if it's still working.
Szársomlyó looks like a very dry habitat with grasses and low shrubs growing on it. Rocks and geological layers are also very visible all over it.
Rocks are a dry limestone and it's the reason why habitat is so dry.
Unfortunately I didn't climb the hill because I was there so unexpectedly, I was only on it's foothill. There is a great sculpture park in the open.
Of course, I didn't even had my camera. Place looks so great that I've promised to myself that I will visit it again properly.
Parts of the hill are protected by law and you can't go there unless you have permission. (I suppose that Sempervivums grow in protected areas).
When I will be visiting this place again I will ask permission, and have professional guidance that you get for a small fee.
Some sources say that S.tectorum grows there.
http://villanyiborvidek.hu/en/villany-wine-region/sights-of-interest/educational-pathes/11-szarsomlyo-tura
http://www.termeszetvedelem.hu/_user/downloads/vedett_fajok/Red%20List_final%20version.pdf
Other sources like Mr. Dumont say that's S.marmoreum.
http://stalikez.info/fsm/semp/site/hongr_gb.php?clc=72&zc=Ae1f1a1b1g1f1f1iAdMzu1g
There is also distribution map of S.marmoreum (page 2/8) that indicates this should be this species.
http://194.44.242.245:8080/bitstream/handle/123456789/3661/Bot_1_2007_022-029.pdf?sequence=1
(think that this spotted circle in southern Hungary should be Szársomlyó)
Do you have any ideas of the species growing there?
I hope I will be able to make some habitat photos to solve the dilemma.


Marko.D

Golden Rosette





Number of plants

: 200

Posts

: 354


Join date

: 2008-10-05


Location

: Jaksic, Croatia



Last week I had a vacation and decided to travel a bit with my bike.
One of the places I visited was
Szársomlyó
hill in Hungary.
Firstly, my plan was to climb this hill and make habitat photos. As part of the hill (that I'm interested in) and also
Sempervivums on it are protected by law, I wanted to go with permission and legal guide.
I contacted people in charge and find out that this is possible only in period of time when I won't be on vacation...
and also was too expensive for one voulenteer such as I am.
It looked like I will have to give up, but I've heard that it's possible to climb this hill without any permission so I decided
to go climb or just to see this amazing place again.
I came on the foothill of the east side where is the some kind of small deserted quarry, where today is sculpture park in the open.
There I met one employee of protected area that sells tickets for climbing the hill and visiting sculpture park. I tried to explain
my intentions to Mr. that didn't speak Croatian, English nor German...Luckily I knew the most important Hungarian word- ''
kövirózsa
'', meaning stone rose or Sempervivum of course.
Sir explained to me something in Hungarian, It looked like he said that they grow around sculpture park and on the way up. I bought a ticket for visitors and intendet to climb...
After few meters I saw map of this route and it looked like it goes around the hill and it's 5km and 3 hours long...
Now I wasn't sure can I climb or not... I went back to this sir and tried to ask about climbing the top and once again repeated my intentions about making habitat photos and he told me (or showed me) that there are some Sempervivums in sculpture park.
I looked at the my watch and decided not to climb today because I still wasn't sure is it legal and also I had more than 120km of road in front of me that day.
Sir walked with me all around this deserted quarry/sculpture park and tried to find Sempervivums. He told me (or that's what I understood) that someone brought plants from the higher part of the hill here. It would be a satisfying photo reward for me. We looked and looked but we couldn't find them...
In the end it was obvious that I won't find any Semp's that day, but I wasn't disappointed at all. This place was so amazing, I made photos of many other plants that lived there (including 4 species of Sedum).
Later I found out that you can climb this hill any time (actually tour begins from this sculpture park..), so there is always a next time

As you can see southern slope is more like moon surface and reminds me at Croatian coastal part, and other side is covered with higher vegetation.
This ''naked'' southern part is the one that has special protection and you can't access without permission or guide.
West ridge is destroyed by giant quarry, and I was on the eastern part where the sculpture park is.
Prikaz veće karte
Here are my photos of it:
at first sight, you can see it's perfect habitat for succulent plants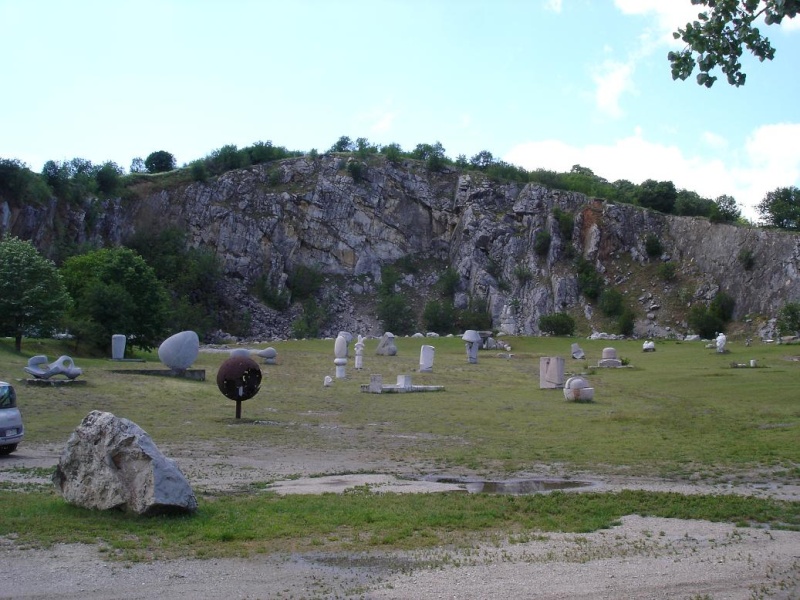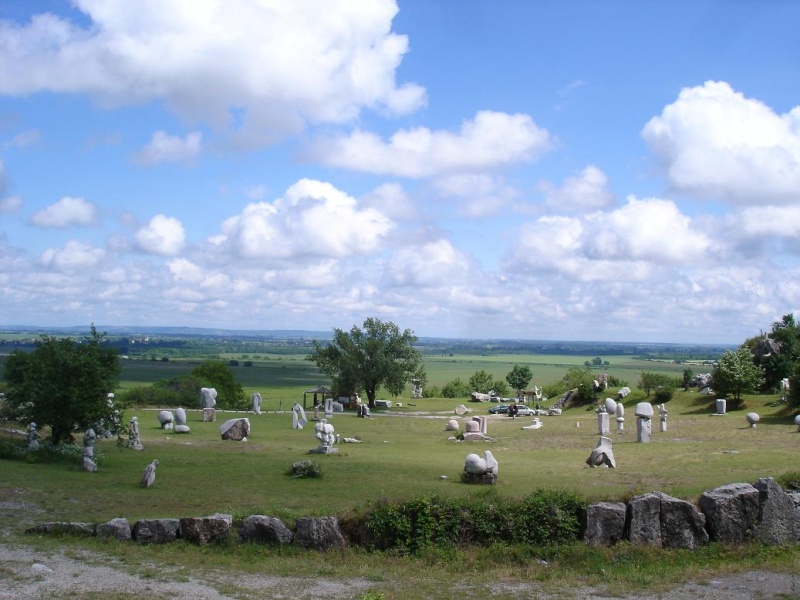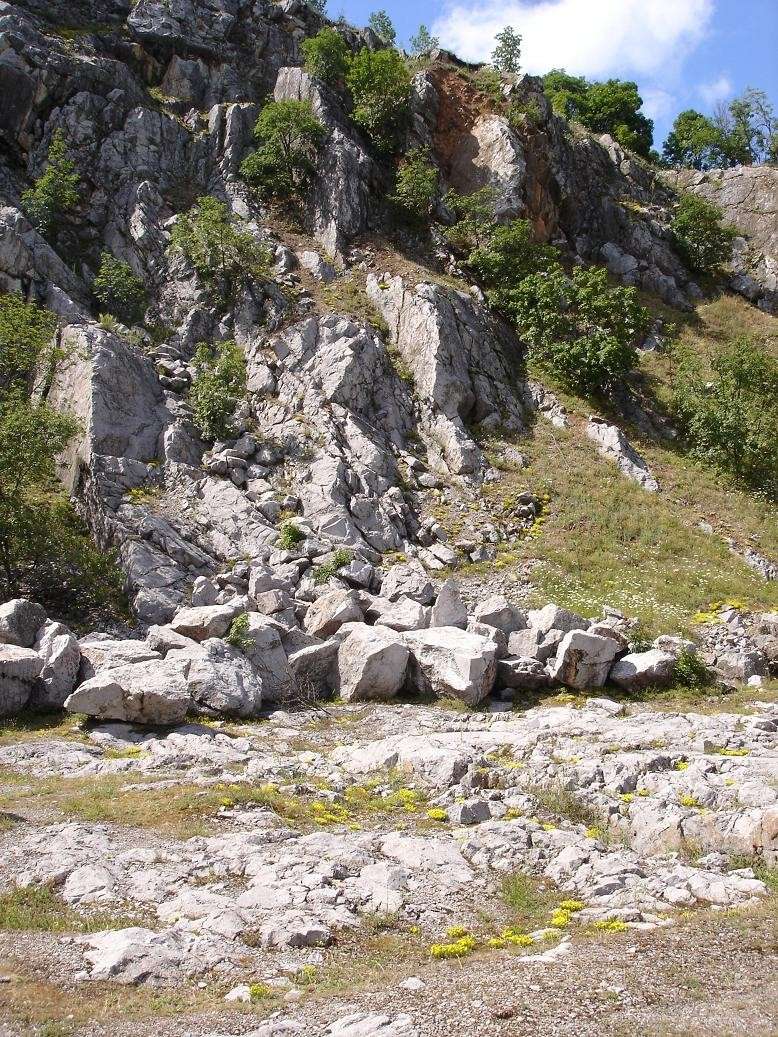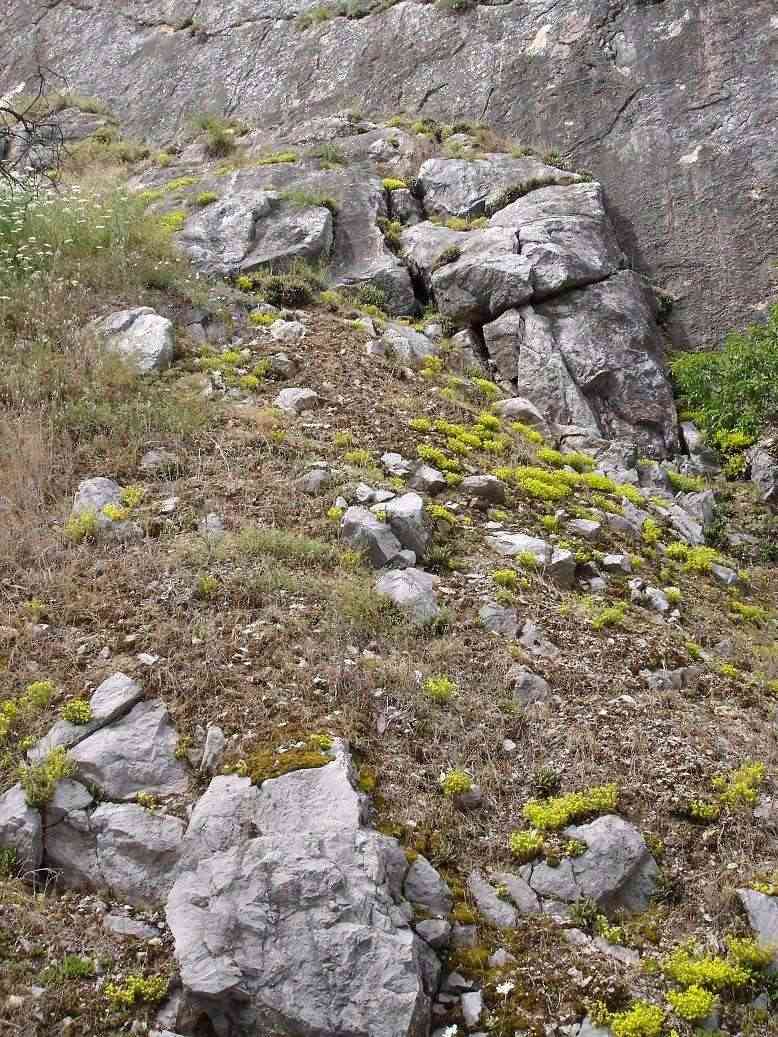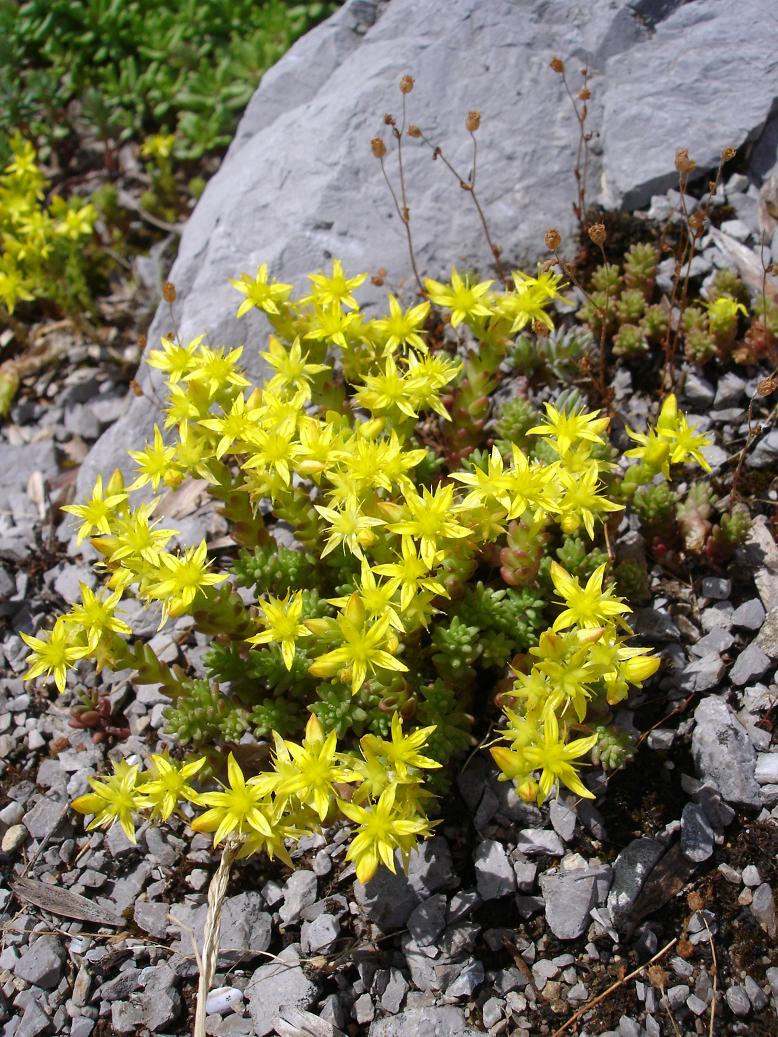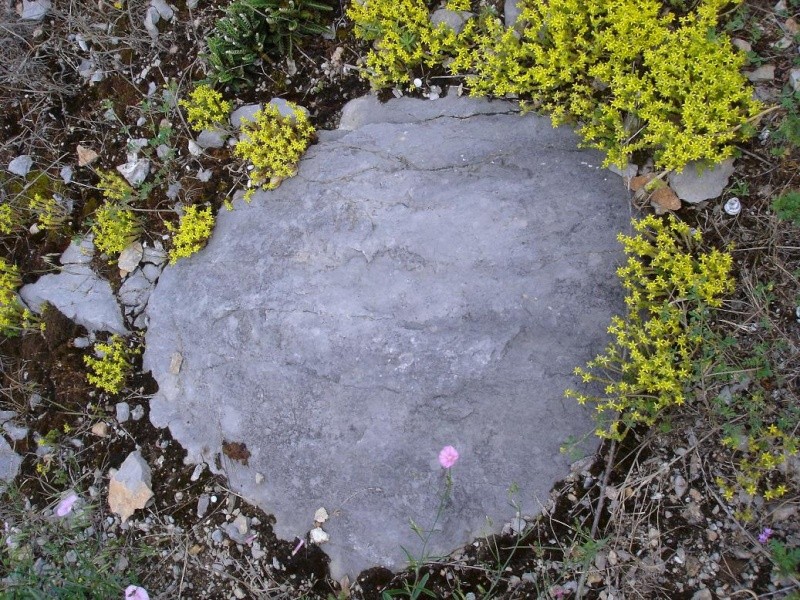 Marko.D

Golden Rosette





Number of plants

: 200

Posts

: 354


Join date

: 2008-10-05


Location

: Jaksic, Croatia




Marko.D

Golden Rosette





Number of plants

: 200

Posts

: 354


Join date

: 2008-10-05


Location

: Jaksic, Croatia



Marko, thank you for your foto story! So this is no real Sempervivum habitat ....

I'm the 1

Admin




Number of plants

: 2.000

Posts

: 5336


Join date

: 2008-06-14


Location

: Ljubljana, Slovenia, European Union



Oh maybe, I wasn't clear. Semp's grow on the hill but I couldn't visit habitat because It's probably in strictly protected area.


Marko.D

Golden Rosette





Number of plants

: 200

Posts

: 354


Join date

: 2008-10-05


Location

: Jaksic, Croatia




---
Permissions in this forum:
You
cannot
reply to topics in this forum